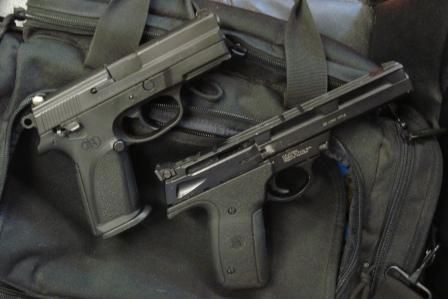 Above: FN 9 and Smith & Wesson M22A pistols.


Mobile Marksman uses modern well-maintained training firearms. All ammunition used in courses is factory produced and manufactured to the highest standards.

Currently Mobile Marksman training firearms are produced by Advantage Arms, Beretta, CZ, Cugir, DPMS Panther, FN, Glock, Kimber, Mossberg, Remington, Ruger, SIG, Smith & Wesson, Stag, Thompson Center and Winchester.

M1 Garand .30-06 training rifles: Harrington & Richardson, International Harvester, Springfield & Winchester.

Ammunition currently used in training is manufactured by Armscor, CCI, Federal, Fiocchi, Hornady, Magtec, PRVI- Partizan, Remington, Sellier & Bellot, SK and Winchester.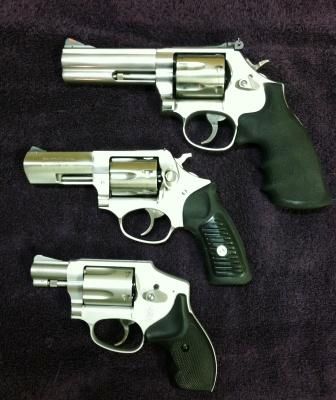 Above: Smith & Wesson 686 Plus, Ruger SP101 and Smith & Wesson M642
Above: Smith & Wesson M&P .45, FNP-9, Glock 19
Above: .22 LR Training Pistols: Smith & Wesson M&P .22, Ruger SP101 .22 LR, Smith & Wesson M22A